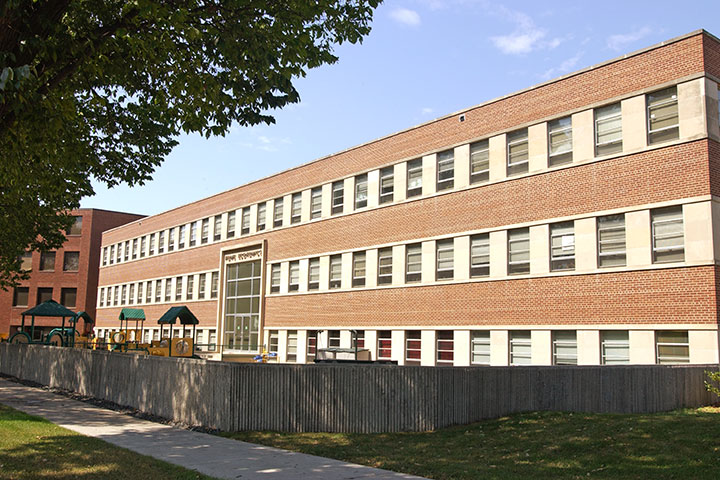 Merchandising
This is an archived copy of the 2019-20 catalog. To access the most recent version of the catalog, please visit http://bulletin.ndsu.edu.
---
Program Description
The Department of Apparel, Design and Hospitality Management offers graduate study leading to the Master of Science degree or a Graduate Certificate in Merchandising in collaboration with the Great Plains Interactive Distance Education Alliance (GP-IDEA). The Master's degree in Merchandising is an online program offered through Distance and Continuing Education at NDSU. Participating faculty members from the GP-IDEA have jointly developed the merchandising curriculum. Course are taught by faculty within the Alliance from Kansas State University, North Dakota State University, Oklahoma State University, South Dakota State University, and the University of Nebraska-Lincoln.
The master's degree in Merchandising is designed for professionals in a variety of merchandising fields to increase potential for advancing in their careers. Students in this program will learn in-demand  skills such as data analysis, problem solving, and critical thinking to identify customer needs and develop effective business strategies.  The fully online program allows students to complete course work while maintaining their professional careers.
Admission decisions are based upon the predicted success of the applicant as a student and professional in the chosen field and are made only after considering all available data. A student must meet all requirements for full admission. The following criteria act as guidelines for full acceptance: a cumulative baccalaureate GPA of 3.0 or better on a 4.0 scale, and a GPA of at least 3.25 during the final 30 semester credits of graded undergraduate course work, or a minimum GPA of 3.0 on 10 semester credits of graduate course work.
In completing the application, you are asked to write a statement (500 words or less) identifying and discussing your reasons for applying to this program. Within this statement you are to discuss how learning about diverse perspectives, critical thinking, and effective leadership will enhance your understanding of merchandising.
Recommended Skills and Academic Preparation
Adequate technical skills and access is essential to be successful in an online program. Unlimited web access at high speeds is helpful. Word processing programs that are up-to-date are important, as is knowledge of writing and publishing programs. Familiarity with diverse learning management systems is also helpful. NDSU currently uses Blackboard; other institutions have similar but different programs. An ability to self-motivate and learn independently is necessary for programs where face-to-face interactions are not available.
Financial Assistance
Graduate assistantships are not available since this program is online and facilitated through the Great Plains Interactive Distance Education Alliance and Distance and Continuing Education at NDSU. Students who are full-time (enrolled for six credits or more) may apply for financial aid.
Master of Science
The 36-credit master's degree program consists of ten required 3-credit courses, listed below, as well as a 6-credit comprehensive project required by North Dakota State University.  Course descriptions and tentative schedules are available at http://www.ndsu.edu/adhm/merchandising/about.html
Course List
Code
Title
Credits
ADHM 710
Consumer Behavior in Merchandising
3
ADHM 720
Professional Advancement
3
ADHM 730
Product Design, Develeopment and Evaluation
3
ADHM 740
Promotional Strategies in Merchandising
3
ADHM 750
Retail Theory and Current Practice
3
ADHM 760
Historical and Contemporary Issues in Trade
3
ADHM 770
International Retail Expansion
3
ADHM 775
Research Methods in Merchandising
3
ADHM 780
Financial Merchandising Implications
3
ADHM 785
Strategic Merchandise Planning
3
ADHM 797S
(or ADHM 798 or Electives )
6
Total Credits
36
---
Graduate Certificate
The 12 credit graduate certificate program consists of three required 3-credit courses and one elective 3-credit course, listed below.
Course List
Code
Title
Credits
ADHM 710
Consumer Behavior in Merchandising
3
ADHM 720
Professional Advancement
3
ADHM 730
Product Design, Develeopment and Evaluation
3
or ADHM 740
Promotional Strategies in Merchandising
ADHM 750
Retail Theory and Current Practice
3
Total Credits
12