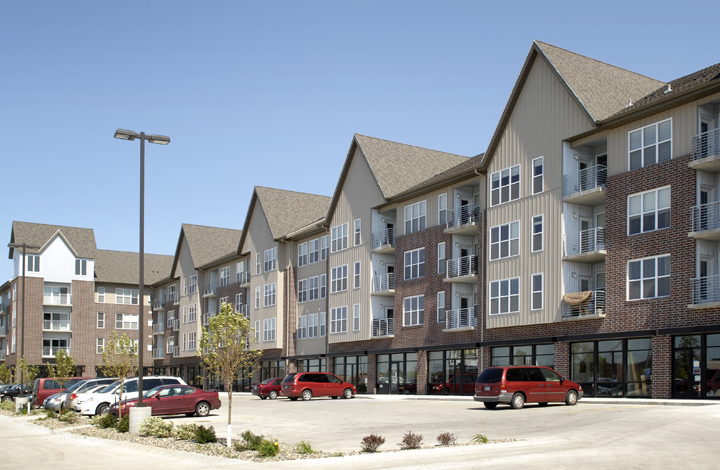 Counselor Education and Supervision
This is an archived copy of the 2019-20 catalog. To access the most recent version of the catalog, please visit http://bulletin.ndsu.edu.
---
Program Description
The Counselor Education Program offers graduate study leading to the Master of Education (M.Ed.), Master of Science (M.S.), and Doctor of Philosophy (Ph.D.) degrees. The doctorate is in Counselor Education and Supervision.
The doctoral program (Ph.D.) in Counselor Education and Supervision is accredited by the Council for Accreditation of Counseling and Related educational Programs (CACREP), which ensures the highest standards are met. Graduates of our program are trained to be leaders in teaching, clinical supervision, counseling practice, research, and advocacy. The culture of the doctoral program is highly relational, and focuses on high expectations while providing individual attention and support from faculty so that students are able to develop a plan of study that best suits their individual needs and professional interests. There are a small number of students admitted each year so that faculty may build strong relationships with their advisees, as well as students in their classes. The counselor education faculty members have a wide variety of theoretical orientations and areas of expertise.
The application deadline if February 1st each year for admission the following fall semester. 
Meet graduate school admissions requirements, including a Bachelor's Degree with a minimum grade average of 3.0;
Possess a Master's degree in counseling or a related field. Graduates of CACREP accredited programs receive preference. 
Demonstrate skills in counseling, teaching, research, leadership and professional service;
Express counselor education and supervision career goals;
Attend an in-depth interview with the Counselor Education faculty at a date and time specified by the faculty;
Complete all international student requirements, where appropriate;
Sign a disclosure statement regarding activities, which may be deemed inappropriate by professional and/or ethical standards.
Financial Assistance
Limited graduate assistantships are available in the School of Education and on campus. We do not guarantee students an assistantship, but will alert students when we are aware of opportunities and support them in securing an appropriate assistantship. Students must be accepted into the Graduate School before they are eligible for an assistantship.
The doctoral degree in counselor education and supervision requires a minimum of 71 semester credits beyond the master's degree. Students must successfully complete required courses, electives, a 600 hour doctoral internship, comprehensive exams and a disquisition.
Course List
Code
Title
Credits

Required Courses

EDUC 703
Research, Measurement and Program Evaluation
3
CNED 863
Advanced Clinical Assessment, Report Writing, & Treatment Planning
3
CNED 867
Advanced Group Counseling
3
CNED 869
Instructional Theory and Practice in Counselor Education and Supervision
3
CNED 870
Counselor Supervision
3
CNED 871
Advanced Multicultural Practice in Counselor Education and Supervision
3
CNED 872
Advanced Counseling Theories
3
CNED 876
Qualitative Research and Program Evaluation
3
CNED 879
Quantitative and Survey Research
3
CNED 887
Professional Issues: Professional Development, Consultation and Publishing
3
CNED 880
Ethical and Legal Issues in Counselor Education and Supervision
3
CNED 890
Graduate Seminar
1-5
CNED 894
1-8
CNED 899
1-15

Statistics

STAT 725
Applied Statistics
3

Additional Statistics Course

3

Additional Electives are also required, a minimum of 71 credits is required to graduate.
Carol E. Buchholz Holland, Ph.D.
Kansas State University, 2005
Research Interests: School Counseling, Solution Focused Counseling Approaches
Brenda Hall, Ed.D.
Virginia Polytechnic Institute and State University, 1993
Research Interests: Intimate Partner Violence, Relational Cultural Theory, and Collaborative Group Practices Studies
James Korcuska, Ph.D.
Kent State University, 2000
Research Interests: Counseling Research Methodology, Counselor Education, Men's and Gender Studies & Substance Abuse Counseling
Todd F. Lewis, Ph.D., LPC, NCC
Kent State University, 2002
Research interests: Risk Factors for Drinking during Emerging Adulthood, Theoretical Explanations for College Drinking and Substance Abuse, Substance Abuse Interventions, Motivational Interviewing, Process Addictions, and Quantitative Methods for Investigating These Issues.
Jill Nelson, Ph.D.
Kent State University, 2005
Research Interests: Shame and shame resilience, mentoring, community well-being interventions, and women's issues in higher education. 
Jodi L. Tangen, Ph.D.
The University of North Carolina at Greensboro, 2015
Research Interests: Clinical Supervision, Counselor Education, Relational Depth, Spirituality