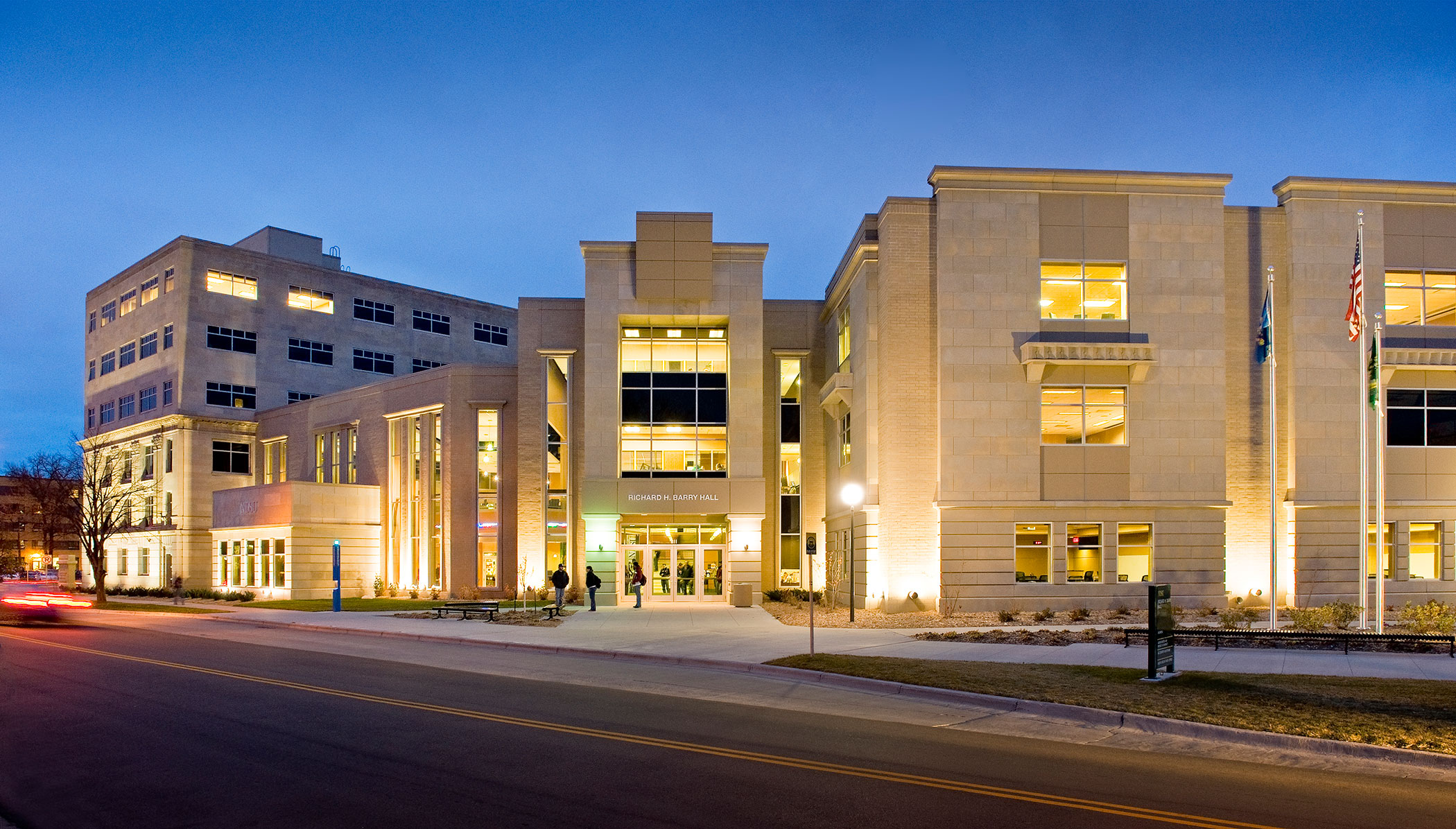 Accounting
This is an archived copy of the 2018-19 catalog. To access the most recent version of the catalog, please visit http://bulletin.ndsu.edu.
Accounting is a profession that deals with providing financial information used in making business decisions. Accounting involves a range of skills that includes collecting, measuring, interpreting, analyzing, and communicating financial activity. A major in Accounting focuses on the development of such skills along with an understanding of the legal, social, and ethical responsibilities involved in the accounting profession.
Financial accountants prepare financial statements used in investing and lending decisions. Auditors examine financial statements and attest to their status. Management accountants evaluate and communicate internal financial information used by managers to operate a business. Forensic accountants specialize in the investigation and detection of, and protection against, fraud and abuse. Accountants also provide tax advisory services to firms, clients, and governmental agencies. With their specialized knowledge concerning the internal operation of a business, many accountants provide management advisory services. Also, because of the specialized knowledge, many accountants advance into management positions.
Students majoring in Accounting are required to learn how to apply technology in business and must take courses in many other aspects of business to understand how an accountant's work relates to marketing, management, finance, and production.
This four-year program leads to a Bachelor of Science degree with a major in Accounting. Completion of this program qualifies students to take the examinations required to become a Certified Management Accountant (CMA), Certified Internal Auditor (CIA), and Certified Fraud Examiner (CFE).
Students interested in sitting for the Certified Public Accounting (CPA) exam need an additional 28 credit hours beyond the 122 credit hours required for the Accounting major. Students are encouraged to satisfy the additional credit hours through the Master of Accountancy (M.Acc.) degree. Additional information about the M.Acc. program can be found in the Graduate Bulletin online. 
Accounting Minor
Students earning majors in other fields may select a minor in Accounting. A minor includes ACCT 200 Elements of Accounting I, ACCT 201 Elements of Accounting II, ACCT 311 Intermediate Accounting I, and ACCT 320 Cost Management Systems, plus six credits in approved accounting courses. In addition, students must earn a 2.50 cumulative grade-point average in the accounting courses to be awarded a minor. A minor approval form is required and can be found at www.ndsu.edu/business. Completion of a minor in Accounting provides students with additional depth in accounting that many employers prefer.
Plan of Study
Please note this is a sample plan of study and not an official curriculum.  Actual student schedules for each semester will vary depending on start year, education goals, applicable transfer credit, and course availability. Students are encouraged to work with their academic advisor on a regular basis to review degree progress and customize an individual plan of study.
| | |
| --- | --- |
| 1 |  Complete one of the following options: ACCT 413 Internship, ACCT 397 Cooperative Education Program, UNIV 492 Study Abroad Program, or AGEC 371 Export Management. Requires successful completion of ACCT 311 and faculty advisor's prior approval. |