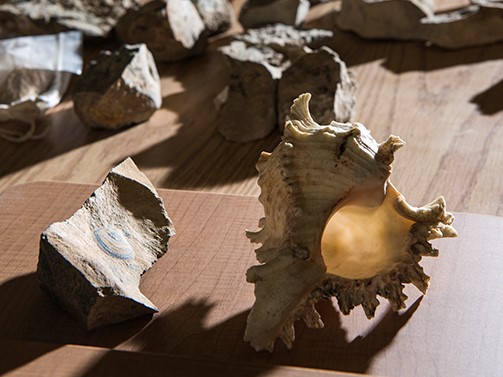 Anthropology
This is an archived copy of the 2018-19 catalog. To access the most recent version of the catalog, please visit http://bulletin.ndsu.edu.
Anthropology is the study of the human condition and experience over both time and space. It sets itself apart from other social sciences in its holistic aspiration to understand all aspects of humankind: past, present and future; cultural and biological. This holistic approach is reflected in the primary subdisciplines of study including archaeology, cultural anthropology, linguistic anthropology, physical anthropology, and applied anthropology. Anthropology is both the study and celebration of the diversity of human lifeways, reminding us that despite our different cultures, we are all members of the human family and share a common nature and a common destiny.
Across subdisciplines and geographical areas at NDSU we take a critical approach to understanding human variation, past, present, and future. Our focal geographical areas include North America, Latin America, the Caribbean, and South Asia with other areas of the world represented throughout the curriculum.
Please note this is a sample plan of study and not an official curriculum.  Actual student schedules for each semester will vary depending on start year, education goals, applicable transfer credit, and course availability. Students are encouraged to work with their academic advisor on a regular basis to review degree progress and customize an individual plan of study.
First Year
Fall
Credits
Spring
Credits
ANTH 111
3
ANTH 204
3
SOC 110
3
ENGL 120
3
ENGL 110
4
GE Humanities/Fine Arts
3
Science/Techonology
3
Wellness
2-3
Humanities/Fine Arts
3
GE Global Perspective
3
 
16
 
14-15
Second Year
Fall
Credits
Spring
Credits
ANTH 205
3
COMM 110
3
Major Elective
3
Major or Language
3
Minor or Language
3
Science/Technology
3
AHSS Requirement
3
Additional course
3
GE Science/Technology
4
Major elective
3
 
16
 
15
Third Year
Fall
Credits
Spring
Credits
Major elective
3
Major Elective
3
Major Elective
3
Minor or Language
3
Minor or Language
3
Upper Level Writing
3
Additional course
3
Quantitative Reasoning
3
Additional course
3
Additional course
3
 
15
 
15
Fourth Year
Fall
Credits
Spring
Credits
ANTH 471 or 481
3
ANTH 470 or 480
3
ANTH 489
1
Major elective
3
Minor or Language
3
Minor or Language
3
AHSS Requirement
3
Additional course @ 300-400 level
3
Additional course @ 300-400 level
3
Additional course
3
Additional course @ 300-400 level
3
 
 
16
 
15
Total Credits: 122-123