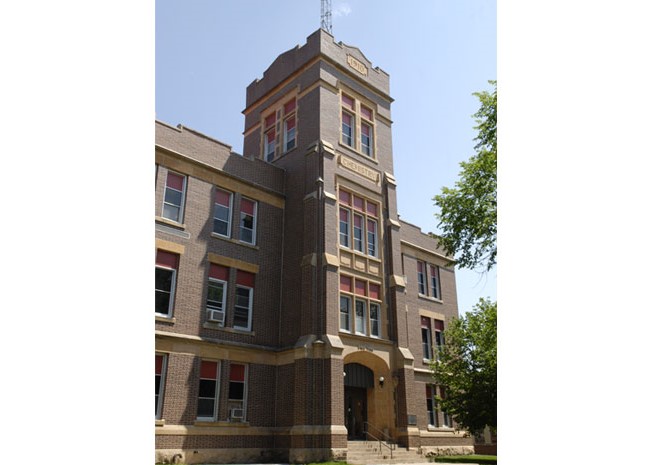 Biochemistry and Molecular Biology
This is an archived copy of the 2018-19 catalog. To access the most recent version of the catalog, please visit http://bulletin.ndsu.edu.
The Biochemistry and Molecular Biology major is designed to give students a detailed understanding of the chemistry of living matter. Careers exist in medical, pharmaceutical, food processing, and agricultural laboratories. Graduates also will have excellent preparation for graduate school or schools of medicine, dentistry, veterinary science, and business.
Students with an interest in biochemistry earn the Bachelor of Science degree in biochemistry and molecular biology. This provides flexibility in the selection of courses for those students who plan to seek employment in areas related to biochemistry, enter graduate or medical school, or teach in high schools or higher education institutions. The program provides training in biochemistry, botany, microbiology, zoology or in applied areas according to the student's interest. In addition to the courses in chemistry, physics and mathematics, an additional 16 credits in biological sciences, 18 credits of electives in the humanities and social sciences, nine credits in English, three credits in speech and two credits in wellness are required. The pre-medical student is encouraged to take a year of upper-level zoology.
Biochemistry Minor
A minor in Biochemistry also is available. Contact the department for details.
Biochemistry is concerned with the chemistry of the materials fundamental to life and contributes toward the understanding of the structure and functioning of all organisms. Because of the rapid advances in the areas of biotechnology, molecular biology and genetic engineering, biochemistry is an exciting area for study and research.
Plan of Study
Please note this is a sample plan of study and not an official curriculum.  Actual student schedules for each semester will vary depending on start year, education goals, applicable transfer credit, and course availability. Students are encouraged to work with their academic advisor on a regular basis to review degree progress and customize an individual plan of study.
| | |
| --- | --- |
| 1 |  Courses in BIOL, BOT, ZOO, CHEM, CSCI, MICR, PSCI, PHYS, PPTH, or STAT. No more than 6 credits from one prefix may apply. Research credits (CHEM 494/BIOC 494) may count towards 3 of these credits. |
| 2 |  Humanities and Social Sciences may be fulfilled by any course having the following prefix: ADHM, ANTH, ARCH, ART, CJ, CLAS, COMM, ECON, ENGL, FREN, GEOG, GERM, HDFS, LA, LANG, MUSC, PHIL, POLS, PSYC, RELS, SOC, SPAN, THEA, WGS, or any course from the approved list of general education in the humanities & fine arts and the social & behavioral sciences categories (A & B). These credits must come from outside the department of the student's major. |