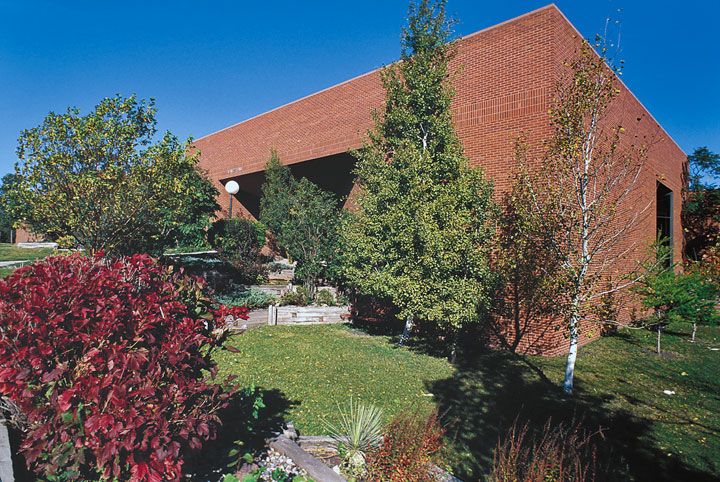 Biotechnology
This is an archived copy of the 2018-19 catalog. To access the most recent version of the catalog, please visit http://bulletin.ndsu.edu.
Biotechnology is an interdisciplinary field based on a combination of biology and technology. It includes the application of science and technology to the design of new plants, animals, and microorganisms that have improved characteristics. The methodologies include the use of recombinant DNA for gene cloning and gene transfers between organisms, culture of plant and animal cells and tissues, fusion of animal cells or plant protoplasts, and the regeneration of whole plants from single cells.
Biotechnology also is concerned with the large-scale fermentation processes that utilize some of these novel organisms for the production of pharmaceuticals, diagnostic tests for diseases, feed additives, enzymes, and hormones.
Biotechnology offers seemingly unlimited opportunities to combine genes from related or unrelated species to produce useful organisms with desirable properties that were not previously found in nature. The development of crop plants that are resistant to herbicides or insects, the production of human growth hormone and insulin by genetically engineered bacteria, and the development of unique vaccines are all examples of successful biotechnology.
The Biotechnology program is offered in either the College of Agriculture, Food Systems, and Natural Resources or the College of Science and Mathematics and leads to the Bachelor of Science degree or Bachelor of Arts degree (College of Science and Mathematics only). The curriculum is designed to provide students with knowledge and experience in both basic and applied sciences. Students have an opportunity to work with scientists in various areas including, animal science, biochemistry, biology, botany, chemistry, horticulture, microbiology, pharmaceutical sciences, plant pathology, plant science, and zoology. Faculty in each of the cooperating life-science departments has been identified to serve as advisers and research mentors for students who select the biotechnology major. Graduates of this program have excellent opportunities for employment in the biotechnology industry or for graduate education.
Students majoring in biotechnology are required to perform a research project in the laboratory of a faculty member/scientist, and to prepare a senior thesis describing their research project. A 2.50 institutional grade-point average is required to graduate from the program.
Biotechnology Minor
A minor in biotechnology requires satisfactory completion of 21 credits in the following courses. A minimum of eight credits must be taken at NDSU.