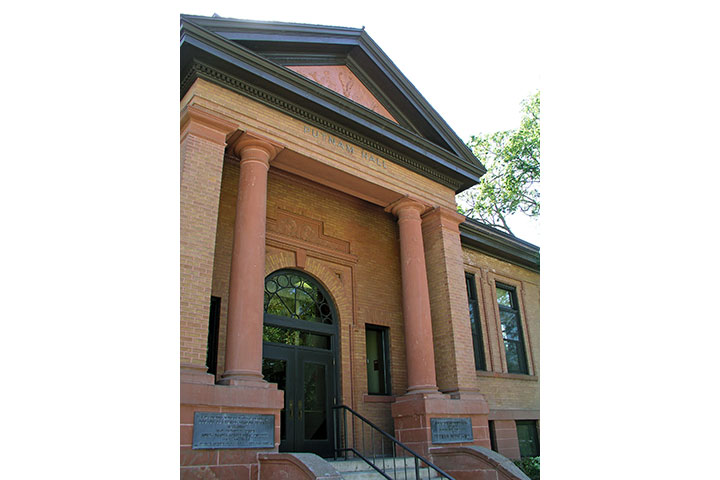 Criminal Justice
This is an archived copy of the 2018-19 catalog. To access the most recent version of the catalog, please visit http://bulletin.ndsu.edu.
Criminal Justice Major
Criminal justice practitioners deal with the broad areas of law enforcement, courts, corrections, and social services. Professional positions may include federal law enforcement, municipal law enforcement, juvenile and adult probation, counseling and correctional work in institutions, victim advocacy programs, and halfway houses. Within these broad areas the practitioner enjoys exciting professional challenges and opportunities for serving society and helping people.
Examples of agencies that have employed NDSU graduates include: the FBI, Drug Enforcement Administration, local police departments, sheriff 's departments, U.S. Border Patrol, juvenile courts, North Dakota Bureau of Criminal Investigation, U.S. Secret Service, probation and parole departments, juvenile and adult correctional instructions, halfway houses, and crime and delinquency prevention programs.
Students who are interested in pursuing a master's degree may be eligible for the department's accelerated master's program.  Through this program, students may complete both the bachelor's degree in Criminal Justice and the Master of Science degree in Criminal Justice Administration in as little as five years.
The Criminal Justice curriculum is an interdisciplinary program drawing on the social sciences, behavioral sciences, humanities, computer sciences, and accounting. A total of 53 credits in criminal justice and related coursework is required for the major. A basic background in the social sciences, behavioral sciences, and civics is helpful.
Criminal Justice Minor
The minor in Criminal Justice provides an opportunity for students with majors in fields outside of the Criminal Justice program to gain valuable knowledge regarding criminological theory and the history, operation and effectiveness of various parts of the criminal and juvenile justice system.  The criminal justice minor consists of 18 credits.
Plan of Study
Please note this is a sample plan of study and not an official curriculum.  Actual student schedules for each semester will vary depending on start year, education goals, applicable transfer credit, and course availability. Students are encouraged to work with their academic advisor on a regular basis to review degree progress and customize an individual plan of study.