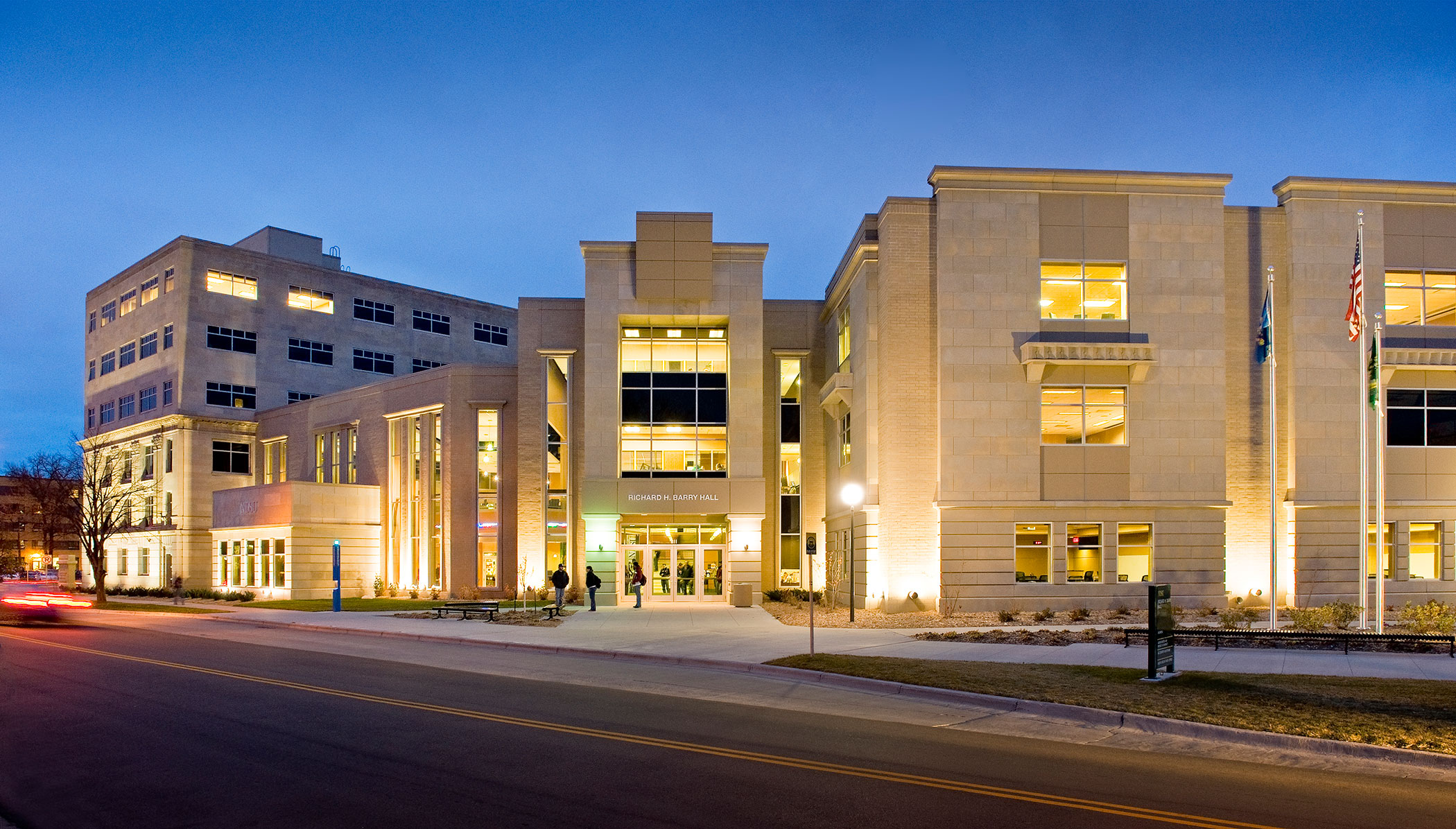 Economics
This is an archived copy of the 2018-19 catalog. To access the most recent version of the catalog, please visit http://bulletin.ndsu.edu.
Economics Major
Besides being invaluable for understanding contemporary political, economic and social issues, students majoring in Economics are well-prepared for careers in business, law, education, public administration, and research. Economics courses cover a wide range of applications and theory in managerial economics, labor markets, economic development, market structure, natural resources and environmental economics, and globalization and trade. Areas of specialization may emphasize such fields as money and banking, international economics, industrial organization, environmental and resource economics, and public finance.
The department offers two tracks within the Economics majors:
General Economics: This track offers students more flexibility in terms of economics field course selection—15 credits of economics electives, 3 credits of which may be in agricultural economics, finance, and business administration.
Quantitative Economics: This track is designed for students who desire to pursue a graduate degree in economics after college, or for students who desire a quantitative approach to economics. Students with strong quantitative and/or statistical backgrounds are highly encouraged to select the quantitative economics track.
Undergraduate students majoring in Economics may choose either the Bachelor of Arts degree which requires an additional three credits from 300-400 level humanities, social sciences or study abroad as well as second year language proficiency, or the Bachelor of Science degree which requires students to complete a minor of study from another discipline.
Economics Minor
The minor in Economics complements many other majors by helping the student develop an analytical approach to understanding human events from the perspective of this discipline. A minimum of eight credits must be completed at NDSU.
Plan of Study
Please note this is a sample plan of study and not an official curriculum.  Actual student schedules for each semester will vary depending on start year, education goals, applicable transfer credit, and course availability. Students are encouraged to work with their academic advisor on a regular basis to review degree progress and customize an individual plan of study.
Freshman
Fall
Credits
Spring
Credits
ECON 1891
1
ECON 201
3
MATH 103 (pre-req for Math 144)
3
ENGL 120
3
ENGL 110
4
HUM/FA Gen Ed
3
MIS 116
3
MATH 144
4
Soc Behav Sci Gen Ed
3
Wellness Gen Ed
2
 
14
 
15
Sophomore
Fall
Credits
Spring
Credits
ECON 202
3
ECON 341
3
STAT 330 (or STAT 367 for Quantitative Option)
3
HUM/FA Gen Ed
3
Soc Behav Sci Gen Ed
3
Sci & Tech Gen Ed
3
Sci & Tech Gen Ed
4
STAT 331
2
COMM 110
3
Minor Electives
6
 
16
 
17
Junior
Fall
Credits
Spring
Credits
ECON 343
3
ECON 400 Elective
3
ECON 410 ( or ECON 400 elective required for Quantitative Option)
3
300 Level English
3
HUM/FA Gen Ed
3
Minor or Free Electives
6
Minor or Free Electives
2-4
MATH 266 or STAT 368 (if taking Quantitative Option)
3
MATH 259 or 265 (if taking Quantitative Opton)
3-4
 
 
14-17
 
15
Senior
Fall
Credits
Spring
Credits
ECON 400 Elective
3
ECON 400 Elective
6
Minor or Free Electives
11-12
Minor or Free Electives
9
 
14-15
 
15
Total Credits: 120-124
| | |
| --- | --- |
| 1 |  ECON 189 is only required for first-time, first-year students--A first-time, first-year student is defined as a student who has not yet completed a college course as a college student.  Students that are not first-time, first-year students that either transfer into the university or change their major are not required to take ECON 189 |