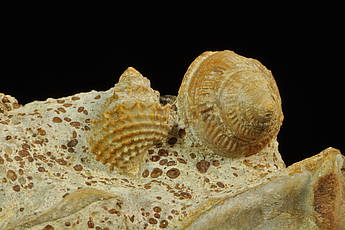 Geology
This is an archived copy of the 2018-19 catalog. To access the most recent version of the catalog, please visit http://bulletin.ndsu.edu.
Understanding the Earth's dynamics, composition, and environment is accomplished through an interdisciplinary curricula including geology, geography, physics, chemistry, mathematics, and soil science.
Opportunities for careers in the geosciences have never been better. Areas of environmental science, petroleum, mining, water and land resources, volcanology, paleontology, and glacial geology offer rewarding careers with a completed bachelor's degree. Many students continue study at the graduate level.
Geology Major
Curricula requirements include a departmental core of 45 credits, including year-long sequences in calculus, chemistry, and physics, as well as computer science.
A typical first year for all geology majors includes physical geology, the Earth through time, and year-long sequences in English, mathematics, and chemistry.
Geology Minor
A minor in Geology consists of at least 18 credits of geology courses selected in consultation with a Department of Geosciences adviser. Selected geography and soil science courses may be substituted for geology courses.
Environmental Geology Minor
As environmental stewardship becomes an increasingly important aspect of all career paths, the Environmental Geology minor complements and enhances a wide range of majors. Students interested in the Earth and the environment are invited to consider this rewarding and challenging minor. Geology majors may not minor in Environmental Geology.
Please note this is a sample plan of study and not an official curriculum.  Actual student schedules for each semester will vary depending on start year, education goals, applicable transfer credit, and course availability. Students are encouraged to work with their academic advisor on a regular basis to review degree progress and customize an individual plan of study.