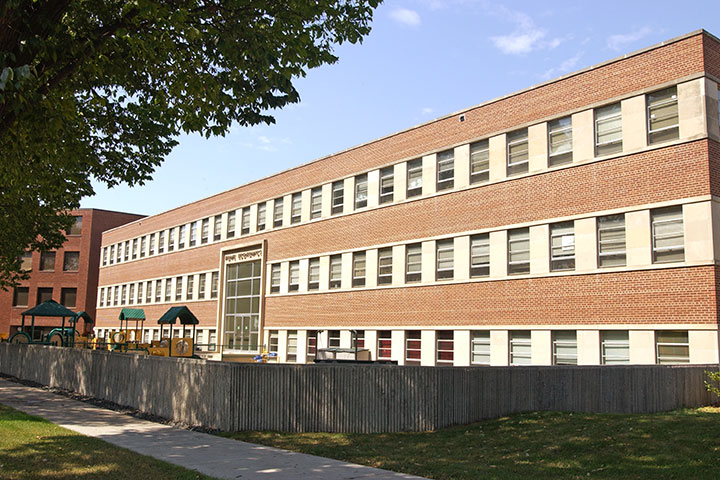 Hospitality and Tourism Management
This is an archived copy of the 2018-19 catalog. To access the most recent version of the catalog, please visit http://bulletin.ndsu.edu.
Hospitality and Tourism Management
Are you a people-person? Are you passionate about customer service and enriching people's experiences? Do you have exceptional work ethic and enjoy a fast-paced environment? If so, Hospitality and Tourism Management (HTM) is a great field for you!
The mission of the HTM program at NDSU is to develop effective and efficient leaders in a very dynamic and exciting field. Our students learn and develop leadership skills by completing coursework that increases knowledge of the industry, develops people management skills, and enhances problem-solving abilities while instilling a sense of responsibility and professionalism.
We are the only four-year HTM program in North Dakota, accredited by the Accreditation Commission for Programs in Hospitality Administration (ACPHA). The program has undergone this process to ensure students receive a quality education. The ACPHA guidelines and standards help us pursue excellence in the area of hospitality administration.
Our program incorporates a solid foundation of general education courses vital in developing a well-rounded professional.
All students complete a core of fundamental courses on the management of resources such as people, materials, money, technology and time in a hospitality and tourism setting.
Upper-division courses concentrate on project-based, critical evaluation and production of quality services in hospitality and tourism operations.
Students choose professional electives in areas such as food and beverage, casino operations, professional club management, resorts, and convention and meeting planning.
A 24-credit minor in Business Administration is required with this major. The minor provides a strong business background on which we build depth of knowledge concerning the specifics of marketing and management in the hospitality industry.
 Plan of Study
Please note this is a sample plan of study and not an official curriculum.  Actual student schedules for each semester will vary depending on start year, education goals, applicable transfer credit, and course availability. Students are encouraged to work with their academic advisor on a regular basis to review degree progress and customize an individual plan of study.