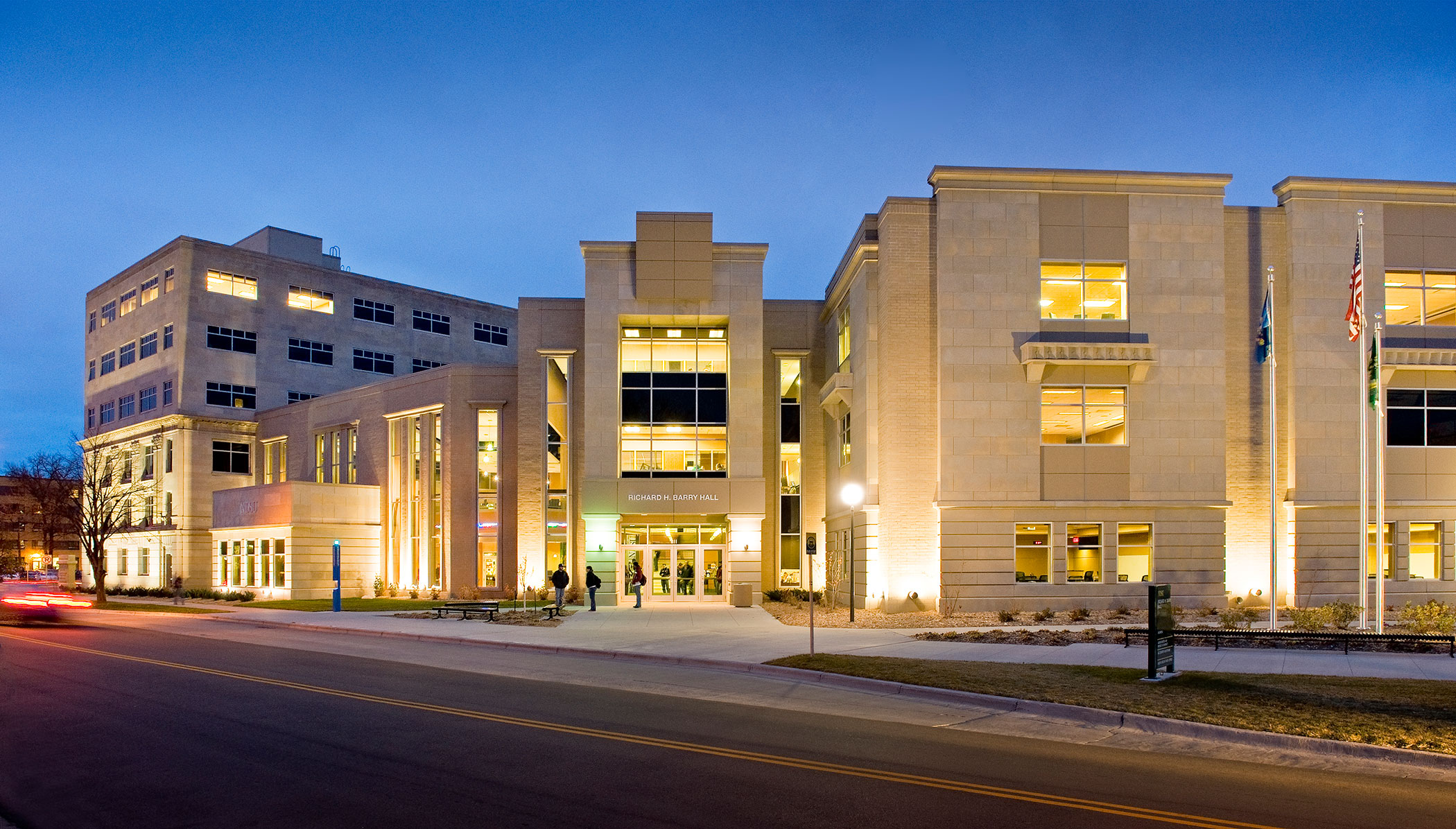 Management Information Systems
This is an archived copy of the 2018-19 catalog. To access the most recent version of the catalog, please visit http://bulletin.ndsu.edu.
Management Information Systems Major
Management Information Systems concerns the collection, organization, analysis, and dissemination of information for the planning and control of business/organizational operations. The Management Information Systems (MIS) program is designed for students who wish to prepare for professional careers in information processing or information systems in business and government. The program is designed to develop technical skills and administrative insights required for design, development, implementation, maintenance, and management of organizational information systems.
The MIS program at NDSU is a collaborative effort by the faculty of two disciplines: Management Information Systems and Computer Science. The objective is to provide students with both theoretical knowledge and hands-on experience. In addition to the required courses in management information systems and computer science, majors must complete a practicum in the management information systems area. Students pursuing an MIS major typically earn a Computer Science minor.
The Bachelor of Science (B.S.) degree provides sufficient background and skills to support a successful career in technical computing (for example, programmer, systems analyst, or systems designer), systems or network administration, database administration, information technology management, sales, or technical sales support.
Management Information Systems Minor
The Management Information Systems minor is intended for students who are planning careers that involve more active roles as computer users and evaluators, designers, and/or builders of information systems. The minor will provide exposure to issues relevant to the management of information technologies and the means to achieve organizational goals.
Contact the Department of Accounting, Finance, and Information Systems for specific course and minimum grade point average requirements. A minor approval form is required and can be found on the College of Business website.
Plan of Study 
Please note this is a sample plan of study and not an official curriculum.  Actual student schedules for each semester will vary depending on start year, education goals, applicable transfer credit, and course availability. Students are encouraged to work with their academic advisor on a regular basis to review degree progress and customize an individual plan of study.
| | |
| --- | --- |
| 1 |  Students must complete one of the following options: MIS 397 Cooperative Education, UNIV 492 Study Abroad, MIS 413 Service Internship, CSCI 445 Software Projects Capstone, or AGEC 371 Export Management. Requires MIS 320 as a pre-requisite and faculty advisor's prior approval. |
NOTE: This is only a sample curriculum; actual schedules will depend on course availability and individual choices. Students are encouraged to meet with their academic advisor on a regular basis to review their plan of study.