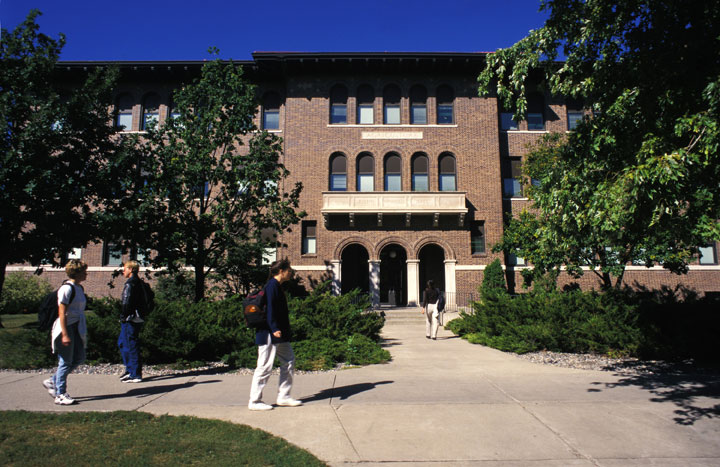 Range Science
This is an archived copy of the 2018-19 catalog. To access the most recent version of the catalog, please visit http://bulletin.ndsu.edu.
Range Science is a unique program that blends ecology and management for the purpose of sustaining rangelands. Rangelands are important for the diverse array of products and services they provide, including livestock production, wildlife habitat, clean air and water, and recreation to name a few. Rangeland ecosystems comprise over 40% of the earth's land and include grasslands, savannahs, shrublands, deserts, alpine meadows, marshes and wetlands. Rangelands are comprised mainly of native grasses, forbs, and shrubs which are extremely productive and rich in biodiversity.
Just as rangeland ecosystems are diverse, so too are the careers available in rangeland management. Professional career options for rangeland managers are in private and public land management, educators, ranching, wildlife and fisheries, hydrology and economics, scientists, and consultants. The majority of graduates in Range Science find employment with consulting firms, private industry, non-profit organizations, and state and federal agencies. Many of the state and federal agency jobs are as range conservationists with the USDA Forest Service and Natural Resource Conservation Service; USDI Bureau of Land Management, U.S. Fish and Wildlife Service and National Park Service; Bureau of Indian Affairs; and state agencies that include State Land Departments, State Health Departments and universities.  Students in the Range Science program will take courses in animal sciences, biology, botany, chemistry, ecology, economics, natural resources management, plant sciences, range science, statistics, wildlife management, zoology, as well as the requirements of general education.
Plan of Study
Please note this is a sample plan of study and not an official curriculum.  Actual student schedules for each semester will vary depending on start year, education goals, applicable transfer credit, and course availability. Students are encouraged to work with their academic advisor on a regular basis to review degree progress and customize an individual plan of study.