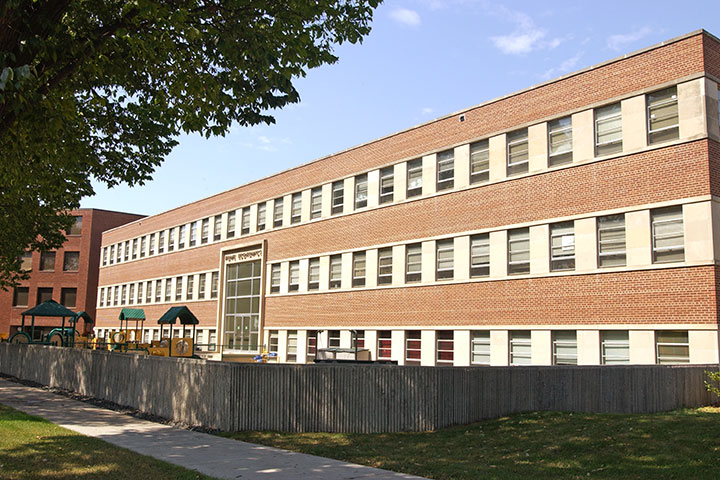 Social Work & Human Development and Family Science
This is an archived copy of the 2018-19 catalog. To access the most recent version of the catalog, please visit http://bulletin.ndsu.edu.
The dual-degree program in Social Work and Human Development/Family Science is a collaborative effort between NDSU and Minot State University. Under a cooperative agreement, students remain on the NDSU campus to complete all coursework, with Minot State University courses that are specific to the social work major offered on the NDSU campus by Minot State University faculty or offered through interactive video. The culmination of these requirements leads to a bachelor's degree from NDSU with a major in Human Development and Family Science (Family Science option or Adult Development and Aging option), as well as a bachelor of Social Work degree from Minot State University, with graduates eligible for North Dakota licensure as social workers. The curriculum combines coursework in human development and family process with coursework in social work to offer students an integrated knowledge of children, adolescents, adults, and families across the lifespan that will equip them for careers in the helping professions as well as to address the needs and aspirations of people living in a changing world.
Plan of Study
Please note this is a sample plan of study and not an official curriculum.  Actual student schedules for each semester will vary depending on start year, education goals, applicable transfer credit, and course availability. Students are encouraged to work with their academic advisor on a regular basis to review degree progress and customize an individual plan of study.
Freshman
Fall
Credits
Spring
Credits
HD&E 189
1
COMM 110
3
ENGL 110
4
ENGL 120
3
PSYC 111
3
POLS 115 or 215
3
MATH*
3
SOC 110
3
Science & Technology Gen Ed
3
HDFS 230
3
HDFS 135
3
 
 
17
 
15
Sophomore
Fall
Credits
Spring
Credits
BIOL 126, 111, 150, or 220
3
ECON 105, 201, or 202
3
BIOL 126L, 111L, 150L, or 220L
1
PHIL 215 or 101
3
PSYC 212
3
HDFS 250
3
HDFS Option Course**
3
HDFS option course**
3
SWK 250: Interpersonal Skills
3
SWK 330: Human Behavior
3
SWK 256: Development of Social Welfare
3
SWK 335: Methods I - Individuals
3
 
16
 
18
Junior
Fall
Credits
Spring
Credits
PSYC 270
3
HD&E 320
1
CSCI 114
3
STAT 330
3
HDFS 300-400 level elective
3
Wellness
3
Humanities/Fine Arts
3
HDFS option course**
3
SWK 331: Family Dynamics
3
HDFS Elective
3
SWK 430: Diversity, Oppression & Social Change
3
SWK 426: Methods II - Groups
3
 
SWK Elective
3
 
18
 
19
Senior
Fall
Credits
Spring
Credits
Additional Cultural Diverse Gen Ed
3
SWK 490 & 491: Field Education and Senior Seminar
15
ENGL 320, 325, 358, or 459
3
 
HDFS 353
3
 
HDFS 475
3
 
SWK 427: Methods III - Organizations
3
 
SWK 428 Crisis Intervention
3
 
 
18
 
15
Total Credits: 136
| | |
| --- | --- |
| * |  In accordance with North Dakota University System Policy 402.1.2 and Procedure 402.1.2, ACT or SAT Mathematics sub-test scores, as well as COMPASS Mathematics scores and the NDSU Math Placement Test are used to determine placement of students into entry-level Mathematics courses. |
| ** | Adult Development & Aging option courses are HDFS 360, 480, 482; Family Science option courses are HDFS 242, 357, 462 (HDFS 242 also satisfies the Wellness course requirement) |