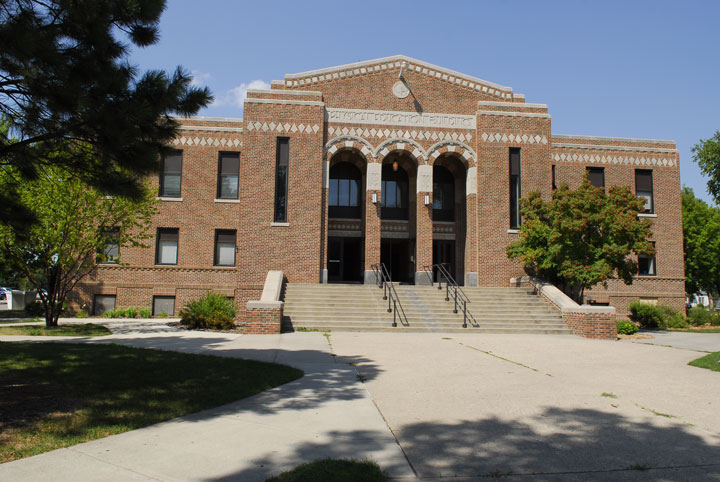 Sport Management
This is an archived copy of the 2018-19 catalog. To access the most recent version of the catalog, please visit http://bulletin.ndsu.edu.
Sport Management Major
The Sport Management major is designed to prepare students for careers in sport and recreation organizations. The capstone experience is a 15 credit internship that may be completed during the junior or senior year or variable credit experiences taken throughout the program at approved local, state, regional, national or international organizations. To enhance employment prospects, undergraduate candidates in the Sport Management major are required to complete a Business Administration minor.
Students are also encouraged to participate in the Sport Management Association. This student organization meets regularly to organize and conduct professional and service events.
Pre-Professional/Professional Emphasis
Students are admitted to the Pre-Professional emphasis in Sport Management when declaring the major. The Pre-Professional emphasis encompasses the freshman year; transfer students are also placed in the Pre-Professional emphasis upon acceptance to the university. Entrance into the Professional Emphasis occurs for sophomores during the third semester of attendance; for transfer students, application occurs during the first semester of attendance.
The following requirements must be met before beginning the professional emphasis (sophomore, junior and senior level courses with prefix HNES) of study:
Successful completion of HNES 190 Introduction to Sport Management with a grade of 'B' or better
Successful completion of 30 approved credits
Minimum NDSU GPA of 2.75 or higher
Application guidelines are provided during HNES 190 and during advising sessions with freshmen.
Retention Standards
Students must meet the following retention standards (per semester) in order to maintain their status in the Sport Management professional program:
Maintain a "C" or higher in all HNES courses required for the major.
Maintain an NDSU cumulative GPA of 2.75 or higher on a 4.00 scale.
Maintain GPA requirements for the Business Administration Minor.
Plan of Study
Please note this is a sample plan of study and not an official curriculum.  Actual student schedules for each semester will vary depending on start year, education goals, applicable transfer credit, and course availability. Students are encouraged to work with their academic advisor on a regular basis to review degree progress and customize an individual plan of study.
* HNES 485 Internship can be taken for variable credit (depending on hours) throughout various terms, including summer, to reach a total 15 credits.