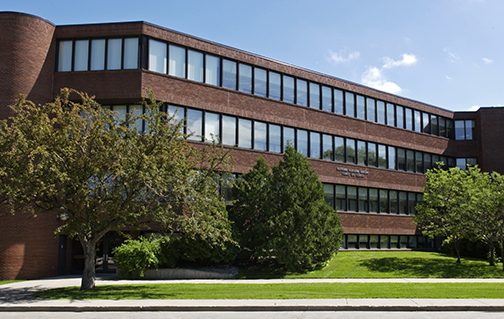 Agricultural Education
This is an archived copy of the 2018-19 catalog. To access the most recent version of the catalog, please visit http://bulletin.ndsu.edu.
The agricultural education major prepares students to teach at the secondary, post-secondary and adult levels in agricultural education programs. North Dakota State University is designated by the State Board of Career and Technical Education as the recognized institution for preparing teachers of agricultural education.  Agricultural education students begin their preparatory work in the pre-agricultural education program offered through the College of Agriculture, Food Systems, and Natural Resources. After completing their introductory education course (usually during the sophomore year), students may apply to the School of Education to pursue agricultural education.
The agricultural education major is designed to combine general studies, preparation for effective teaching, and a broad background in the various disciplines in agriculture. Those preparing to become teachers of agriculture are expected to possess a broad general education necessary for them to function as citizens and educators in our dynamic society.  Courses in natural sciences, mathematics, social sciences, humanities, English, communication and speech will help provide a general education and the skills needed for more advanced courses in agriculture and other areas. Courses in agricultural economics, agricultural systems management, animal and range science, plant sciences, horticulture and soil science provide the necessary background in agriculture.  Electives also are available in entomology, veterinary science, plant pathology and cereal science. Skills in organizing, planning, communicating and teaching are developed by taking courses in psychology, sociology, education and a series of other courses in various aspects of agricultural education.
Plan of Study
Please note this is a sample plan of study and not an official curriculum.  Actual student schedules for each semester will vary depending on start year, education goals, applicable transfer credit, and course availability. Students are encouraged to work with their academic advisor on a regular basis to review degree progress and customize an individual plan of study.