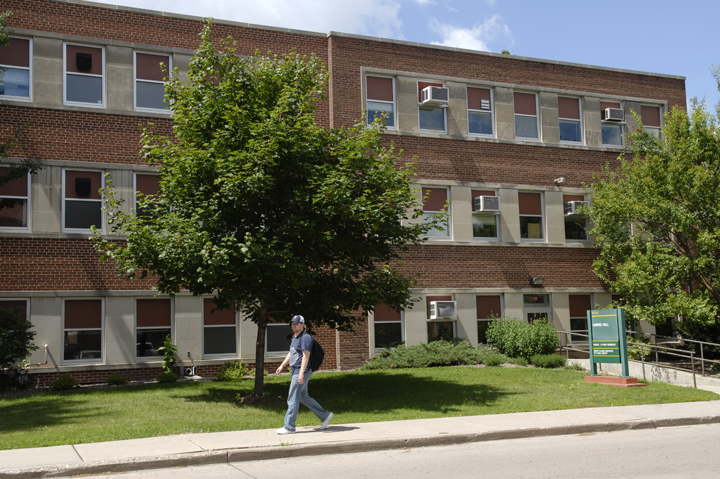 Food Science
This is an archived copy of the 2018-19 catalog. To access the most recent version of the catalog, please visit http://bulletin.ndsu.edu.
Food Science Major
The Food Science major is offered through the Department of Plant Sciences in the College of Agriculture, Food Systems, and Natural Resources. It is designed to prepare students for a career in the food industry, the "world's largest industry," which is responsible for feeding the world.
The program is structured to develop an understanding of the nature, properties, and characteristics of foods through foundation courses in biochemistry, chemistry, microbiology, physics, and other related sciences. Applications include the study of food safety, processing, preservation, sanitation, storage, and marketing of foods. The analysis and microbiological and biochemical characterization of food products are also studied. Additionally, elective courses in economics and business administration are available to students intending to enter a management career.
Note: Transfer credits in food science from other institutions must have grades of 'C' or better to be accepted for the food science program at NDSU. The Institute of Food Technologists (IFT) approves the curriculum in the food science program. Students majoring in food science, therefore, are eligible to compete for the prestigious IFT scholarships.
The program also provides the opportunity to gain industrial experience during undergraduate study by means of industry internships. Upon completion of the program, graduates will be able to recognize, critically analyze, and solve problems realistically in both industrial and academic environments.
Plan of Study
Please note this is a sample plan of study and not an official curriculum.  Actual student schedules for each semester will vary depending on start year, education goals, applicable transfer credit, and course availability. Students are encouraged to work with their academic advisor on a regular basis to review degree progress and customize an individual plan of study.