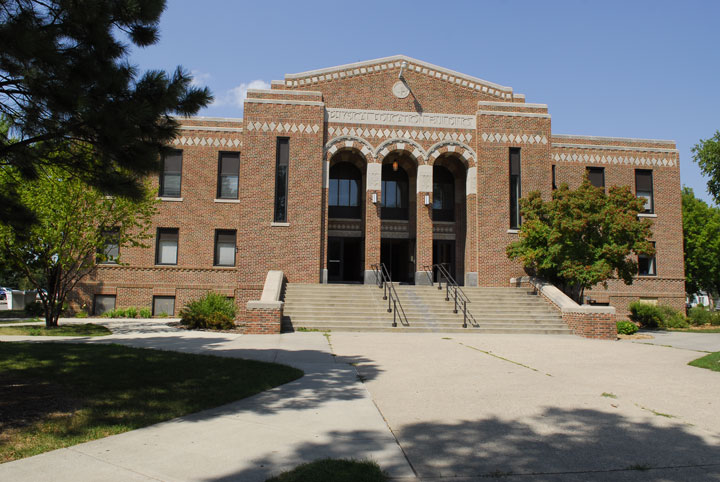 Dietetics
The M.S. in Dietetics program prepares registered dietitians to practice at an advanced level or pursue doctoral study. The Great Plains Interactive Distance Education Alliance program in Dietetics provides opportunities for registered dietitians and registration-eligible dietetic graduates to integrate and apply principles from the biomedical sciences, human behavior, and management to design and lead effective food and nutrition programs in a variety of settings. This program is fully online (http://www.ndsu.edu/hnes/dietetics_on_line).
In a multi-institution degree program, students (must be registered dietitians or registration-eligible dietetic graduates):
Apply and are admitted to one university;
Enroll in all courses at that university; and
Graduate or receive a certificate from that university.
Students will be required to complete thirty-six credit hours and the following requirements:
All core courses (9 credits)
An additional 21 credits selected from the list of electives
A thesis (6 credits) or 3 credits of additional electives + a comprehensive paper (plan B) or 6 credits of additional electives (Plan C).
The student's schedule of courses must be approved by his/her faculty adviser and graduate committee and the Graduate School.
Course List
Code
Title
Credits

Core Courses

9
Introduction to Research Design and Methods in HNES
Current Issues in Dietetics
Applied Statistics

Electives

21
Cost Controls in Hospitality and Food Service Systems
Entrepreneurship in Dietetics
Community Health and Nutrition Education
Nutrition, Health and Aging
Sports Nutrition
Advanced Medical Nutrition Therapy
Public Health Nutrition
Nutrition Education
Nutrition in Wellness
Grant Writing for the Health Professional
Fundamentals of Leadership
Foodservice Operation Management
Food Writing for Professionals
Foodservice Systems within Healthcare
Maternal and Child Nutrition
International Nutrition
Nutrition: A Focus on Life Stages
Obesity Across the Lifespan
Dietary and Herbal Supplements
Nutrition and Health Disparities
Understanding Food Culture
Advanced Human Nutrition: Macronutrients
Metabolism of Micronutrients
Phytochemicals
Nutrigenomics and Advanced Lipid Metabolism in Human Nutrition
Pediatric Clinical Nutrition
Nutritional Aspects of Oncology
Clinical Aspects of Nutrition Support
Nutrition and Immunology

Research

6
Master's Thesis
Elizabeth Hilliard, Ph.D.
North Dakota State University, 2018
Research Interests: Dietetics
Yeong Rhee, Ph.D.
Oklahoma State University, 1999
Research Interests: Chronic Disease Prevention, Immune Function, Functional Foods, Microbiome
Sherri Nordstrom Stastny, Ph.D.
North Dakota State University, 2007
Research Interests:  Macronutrients for Health Aging